DiPText-KC @ Study Day on Digital Humanities
On 27 September 2023, from 17:00 to 18:00, at the end of the Study Day "Digital Humanities:
from school to work", the Round Table "Who trains the trainers?" will be held in the Aula Magna of the University Library of Bologna in memory of Professor Dino Buzzetti, Co-founder and Honorary President of the Association for Digital Humanities and Digital Culture (AIUCD).
The Round Table will be attended, among others, by Federico Boschetti (CNR-ILC-CoPhiLab | DiPText-KC) and Angelo Mario Del Grosso (CNR-ILC-CoPhiLab | DiPText-KC), who will talk about the role of a CLARIN K-Centre in the trainer training process.
The Study Day and the Round Table can be attended, upon registration, either in presence (for a maximum of 100 participants) or online via MS Teams (for an unlimited number of participants).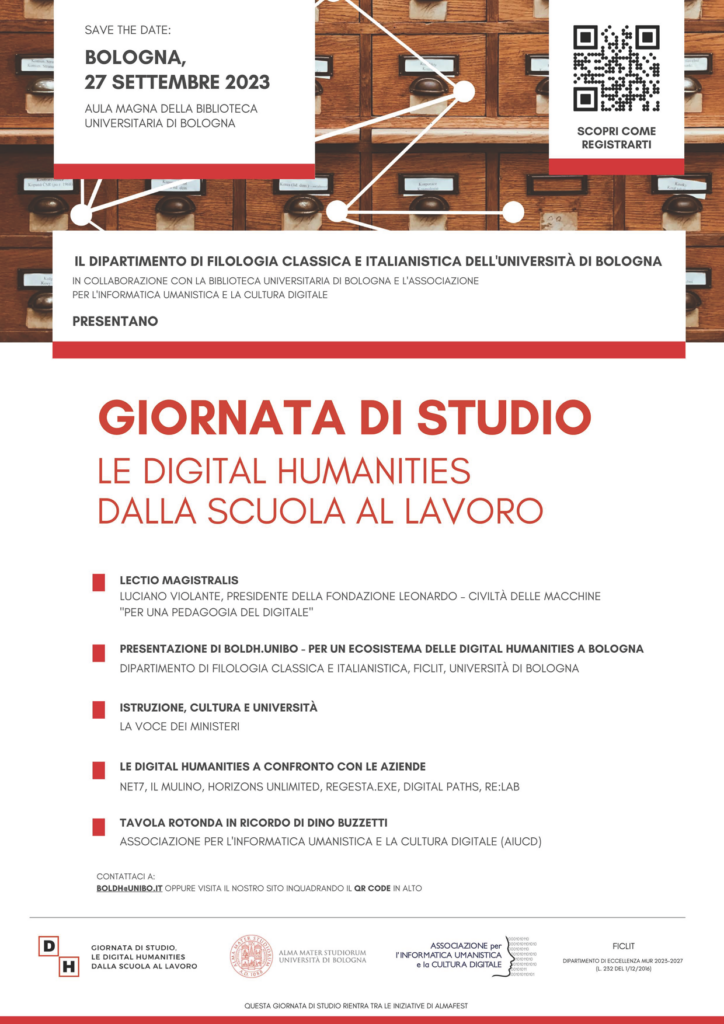 Download the Study Day Playbill in PDF format.